Sold Out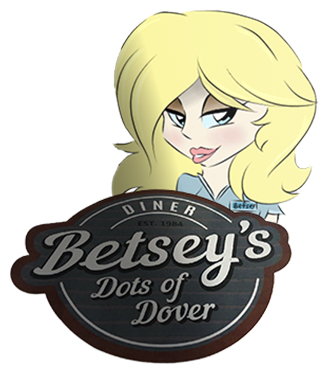 $25.00 Certificate
Betsey's Dots of Dover Diner
2 Mountain Plaza
West Dover, VT
Retail: $25.00
Our Price: $12.50
This $25.00 Tri State Save certificate is good for anything on the menu at Betsey's Dots of Dover Diner is West Dover, Vt. Not good toward gratuity.
Betsey's Dots of Dover Diner
West Dover, VT
2 Mountain Plaza West Dover, VT 05356 -
Show Map
Betsey Reagan (owner) relocated to the Valley in 1986 from Seaford, Long Island. Dot's of Dover began its journey at the Old Cheese House half a mile north on Route 100 in Dover. After working in the food service business she decided to invest in her own property. As the business grew it was necessary to find a new and bigger location. With the help of her parents Joseph and Irene Reagan, Betsey acquired this property at 2 Mountain Park Plaza in 1998. The Reagan family has always been community minded. Betsey has carried on this family tradition with fundraising efforts to aid many local organizations such as The Gathering Place ( Senior Care), Twice Blessed Community Thrift Shop, The Holiday Giving Tree, V.A. Family OutReach, Deerfield Valley Rotary Club and local churches. We hope you have enjoyed your meal, and look forward to your return..